A Telephone System that
Grows with Your Business
Whether you are a large commercial organisation or small business, we guarantee we'll have a telephone system to suit your needs. Without needing a huge budget, the Panasonic KX-NS700/1000UK Unified Communications Soloution provides the answer, this smart hybrid PBX is a cost-effective legacy and IP communications system. 
Why Do You
Need to Upgrade?
We know that every business is completely unique and there can be many factors to consider. For example, a business can have multi-site locations, limited broadband capability and mobile members of staff.
Passmonds Communications Ltd take a tailored approach to servicing clients. We look at how your business runs to create a custom package that suits your requirements and stays within your budget – keeping costs as low as possible.
There are many reasons why you may consider a new telephone system for your business which may include the following:
Telephone System has become outdated

Telephone System will not work with SIP technology

You are relocating premise

Your workforce has increased

Your old system has become unreliable

Your need for voice capacity has increased

You are looking for a more cost-effective solution

You need more flexibility or functionality

You want to generate more sales
Is New Technology
a Necessity?
Does your telephone system work on ISDN telephone lines? Is your business prepared for the ISDN switch off? 
Many businesses are unsure of the impact the ISDN line (Integrated Services Digital Network) switch off will have on their existing telephone system. BT have announced they will be phasing out traditional ISDN lines in 2020 and they will be replaced with more advanced technology such as SIP. Many business customers are replacing their outdated telephone systems. Instead of replacing your telephone system, it may be possible to modify your existing equipment to enable it to run on the new SIP technology, effectively minimising cost and offering more advanced features. Existing telephone numbers can be transferred to this new technology seamlessly, so there is no need to change company details on expensive literature.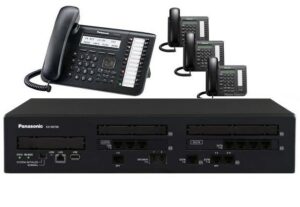 Your Telephone
System Support
For existing businesses, we can upgrade and reconfigure your existing Telephone system, We provide cover on a wide range of systems including Avaya, Samsung all BT systems including Nortel BCM's and many more. We can source new and second user equipment to match your installation, such as replacement handsets.